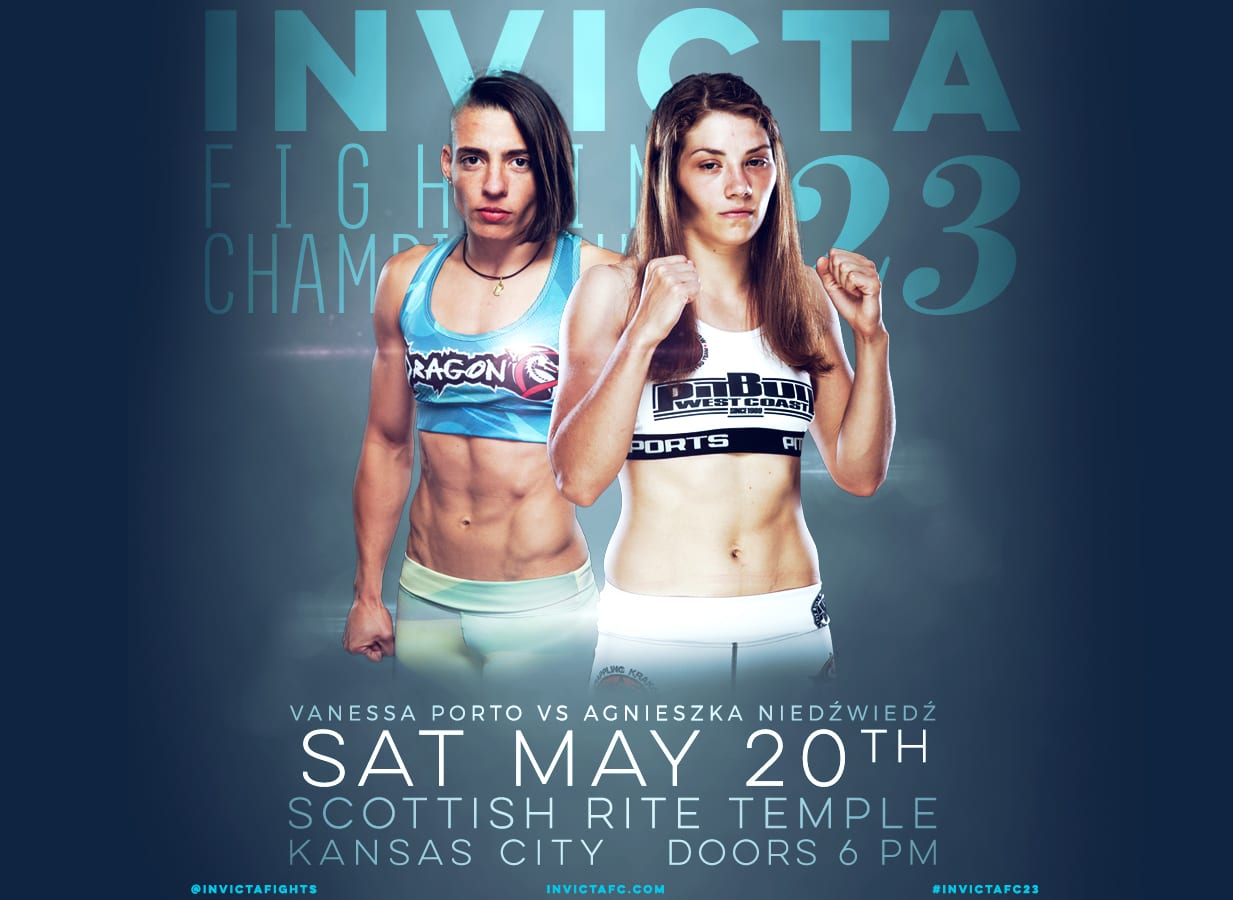 Invicta FC 23: Porto vs Niedzwiedz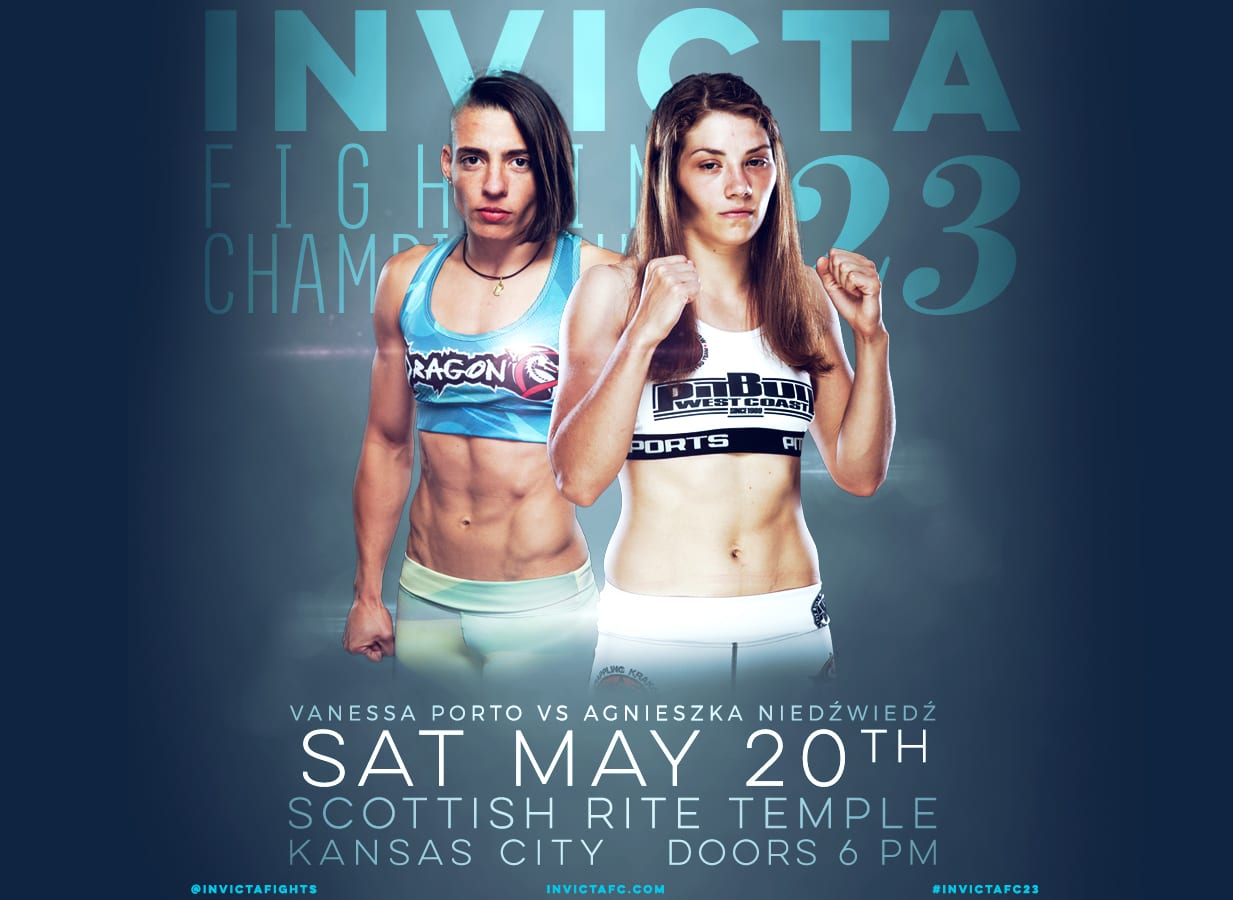 The fight card for Invicta Fighting Championships 23 has finalized six fights, including three in the flyweight division.
In the night's main event, former flyweight title challenger Vanessa Porto (18-7) meets undefeated Agnieszka Niedźwiedź (9-0) of Poland. Brazil's Porto will look to rebound from her back-and-forth battle with champion Jennifer Maia last spring at Invicta FC 16. Niedźwiedź will be making her second promotional appearance, having defeated veteran Christine Stanley at Invicta FC 18.
The co-main event also takes place in the flyweight division as veteran Roxanne Modafferi (20-13) faces off with Sarah D'Alelio (11-6). Modafferi will aim to get back into title contention, having fallen short in her title conquest at Invicta FC 19. D'Alelio returns to the promotion riding a four-fight winning streak that includes a submission win at Invicta FC 16.
A third flyweight contest between Andrea Lee (6-2) and promotional newcomer Liz Tracy (3-1) will complete the spotlight on the 125-pound division.
Joining the flyweight match-ups are three additional bouts. Former atomweight champion Herica Tiburcio (10-4) takes on Tessa Simpson (5-1), UFC veterans Elizabeth Phillips (6-5) and Kelly Faszholz (3-2) square off in a bantamweight affair, and striking stalwarts Tiffany Van Soest (0-1) and Christine Ferea (1-0) clash at strawweight.
The event takes place Saturday, May 20, from the historic Scottish Rite Temple in Kansas City, Mo. The event streams live and exclusively on UFC Fight Pass at 8 p.m. ET.
The current Invicta FC 23 fight card can be found below:
Flyweight: Vanessa Porto (18-7) vs. Agnieszka Niedźwiedź (9-0)
Flyweight: Roxanne Modafferi (20-13) vs. Sarah D'Alelio (11-6)
Atomweight: Herica Tiburcio (10-4) vs. Tessa Simpson (5-1)
Bantamweight: Elizabeth Phillips (6-5) vs. Kelly Faszholz (3-2)
Flyweight: Andrea Lee (6-2) vs. Liz Tracy (3-1)
Strawweight: Tiffany Van Soest (0-1) vs. Christine Ferea (1-0)